6:30 Seating - 5 Course Beer Dinner with Rhinegeist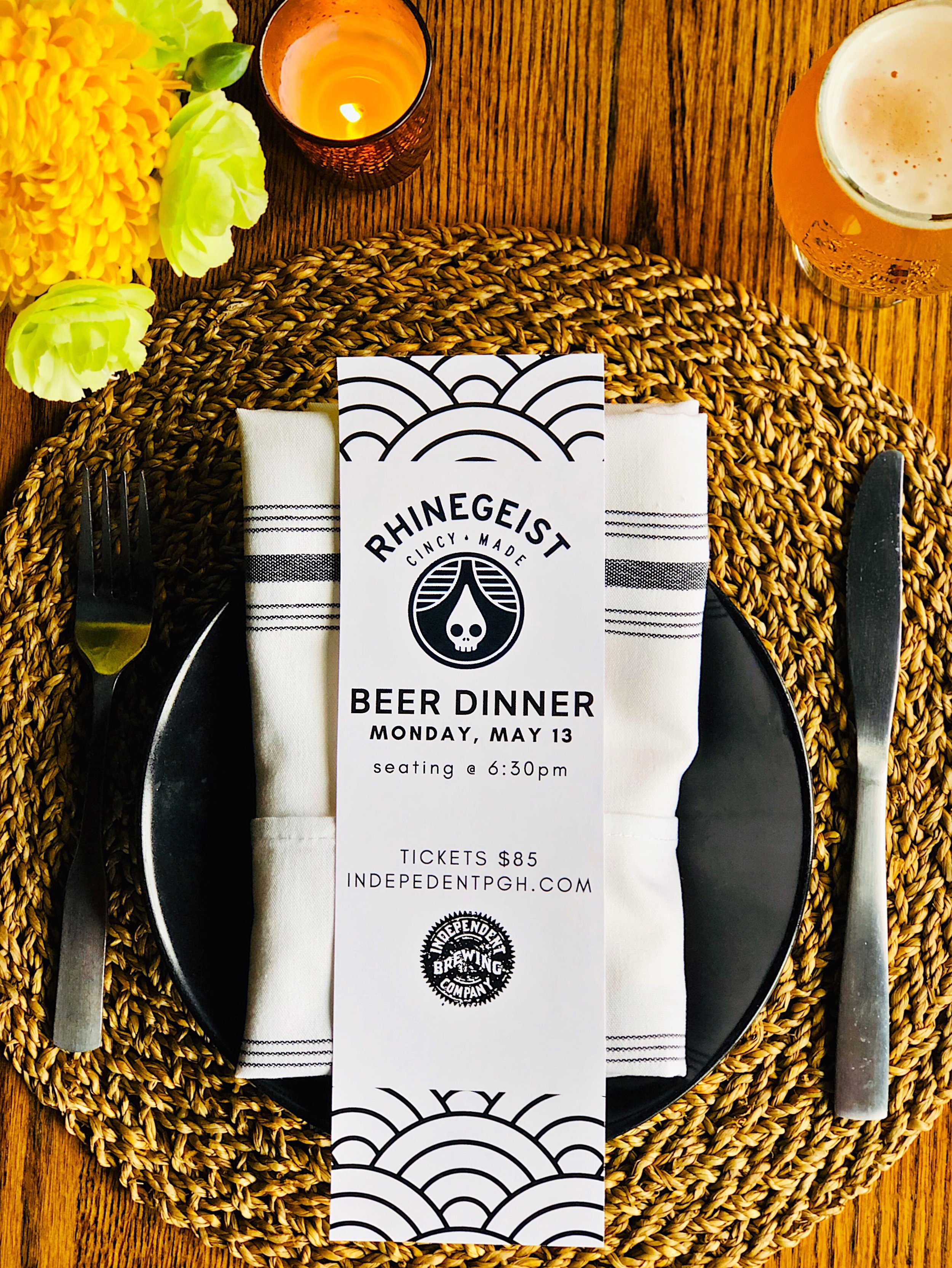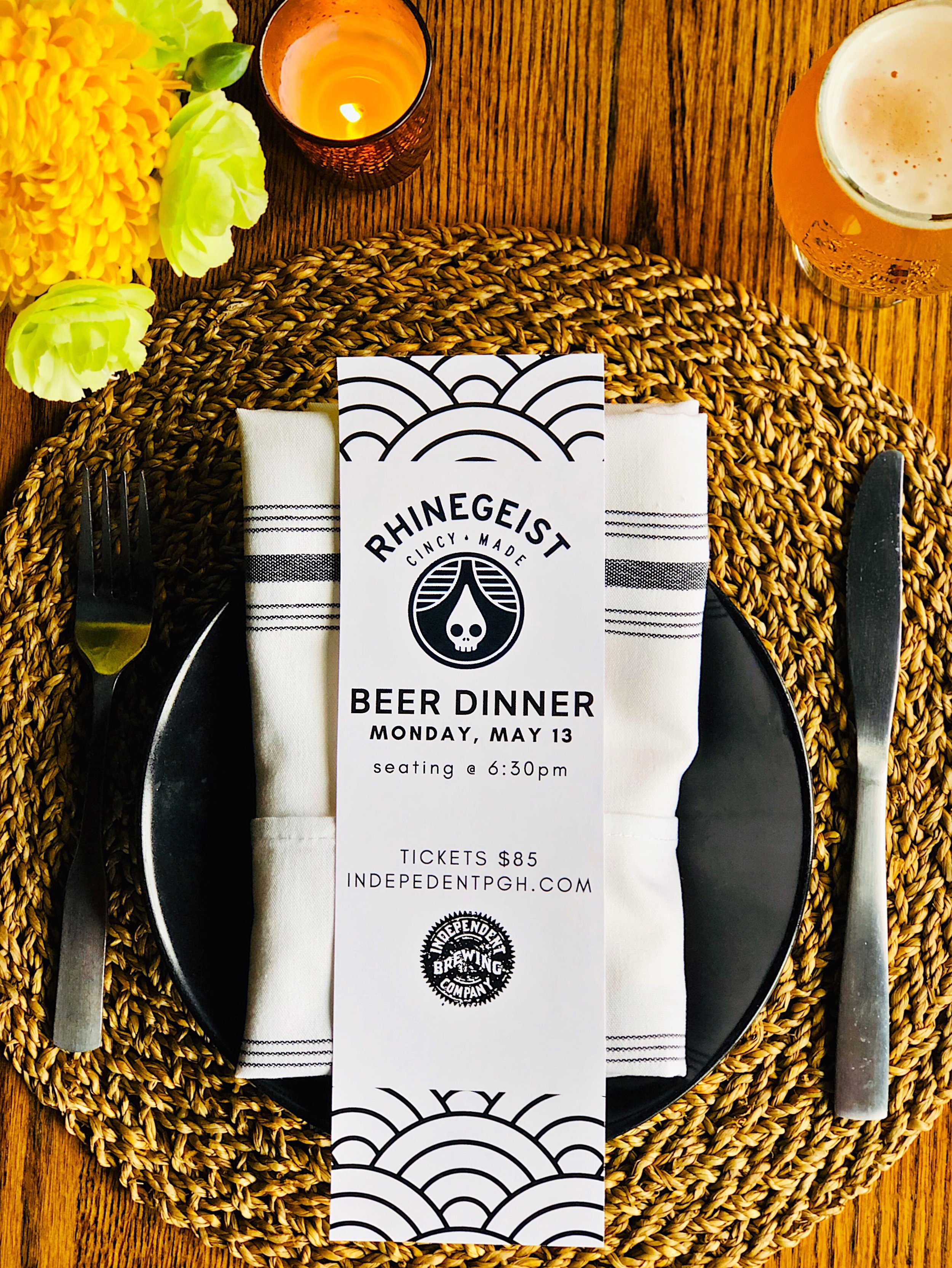 sold out
6:30 Seating - 5 Course Beer Dinner with Rhinegeist
We are really excited to announce the fourth installment of our Beer Dinner series, this time featuring our friends from a short(ish) float down the Ohio River, Cincinnati's Rhinegeist Brewery.
The evening will feature five courses from our Executive Chef Jamilka Borges paired with five very rare, very funky, and very deep cuts of beer, specially brought from Rhinegeist's fabled beer cellars just for this special evening. This dinner will have just one, casually-paced seating beginning at 6:30 p.m. Tickets for the dinner (including the pairings) are $85 each and include tax and gratuity.
Chef Jamilka Borges was recently named a semi-finalist in the category of Best Chef Mid-Atlantic by the James Beard Foundation Awards (returning to that prestigious list for the first time since she was named as a Rising Star Semifinalist in 2015). She is Pittsburgh Magazine's 2018 "Chef of the Year," recognizing her commitment to her community and volunteerism, alongside her impeccable culinary skills
Opened in 2013, Rhinegeist has similarly risen quickly through the ranks of American Craft breweries, quickly earning a reputation for quality and consistency far outside of its Cincinnati home. From the beginning, friends Bob Bonder, Bryant Goulding, and brewers Jim Matt and Luke Cole set out to make beer while working hard and smiling harder. Their brewery is located in a faithfully restored building in Cincinnati's Over-the-Rhine neighborhood, and is a nod to that area's German heritage.
Pittsburgh and Cincinnati may do battle on the gridiron and in the ballparks, but when it comes to the beer and history, they find common ground and shared heritage. We look forward to celebrating those things over some rare Rhinegeist beers infrequently (if ever) seen in the wild outside of the brewery and some amazing courses from Chef Borges.
We promise a fun and delicious night with some new friends, and hope that you'll join us.